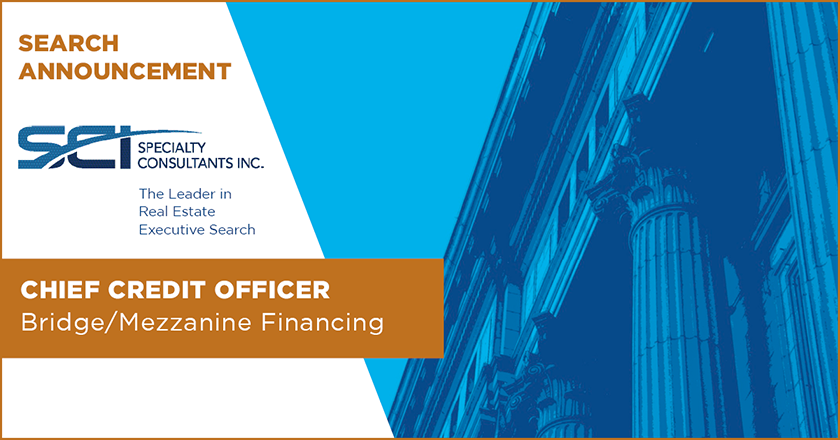 SCI is pleased to announce an executive search with a well-capitalized private equity investor for its Chief Credit Officer, to be based in NYC.

Focusing on bridge and mezzanine financing, the person in this role will be one of the firm's top officers, responsible for guidance on new investments as the company continues its growth as well as overseeing the performance of the existing portfolio.

Ollie Fleet, Managing Director with SCI, is conducting the search.