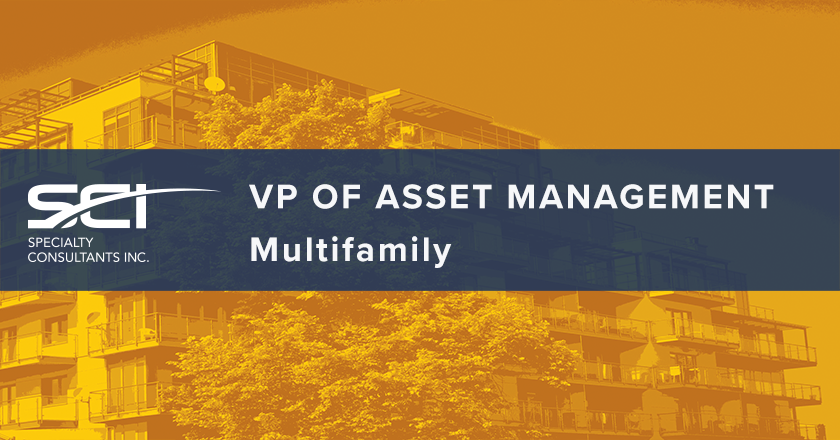 SCI is proud to announce another placement with one of its very best clients, a leading national real estate investment, development, and management organization.

The VP of Asset Management will oversee a portfolio of Class A apartment properties with a gross asset value of $2.5 billion in the Easter Region of the US. This includes two co-investment portfolios as well as a group of wholly-owned assets. The new hire joins a Western Region counterpart placed by SCI last year.

Thomas Williams, EVP & Senior Managing Director, managed the search for SCI.