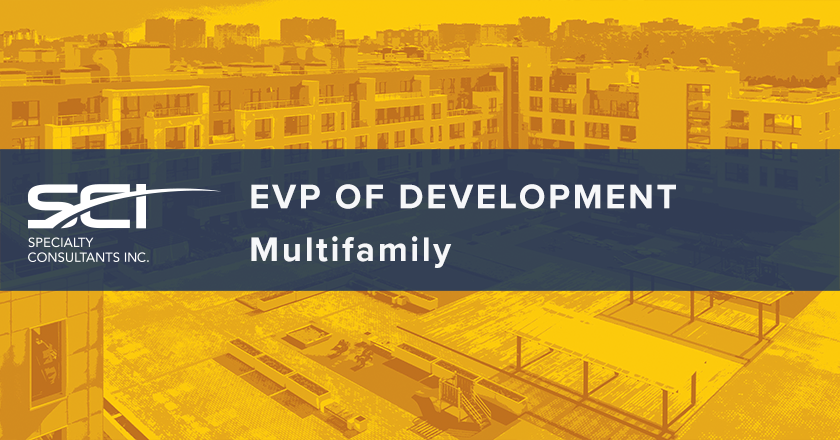 SCI is extremely pleased to announce the completion of a search assignment for an EVP of Development as part of the succession plan for a Florida-based developer of garden and mid-rise apartments.

The new executive hire will help run the business operations while identifying new development deals and overseeing the teams executing the company's projects, with a path to eventually becoming COO or CEO.

James McGuire, SCI Senior Managing Director, conducted the search.