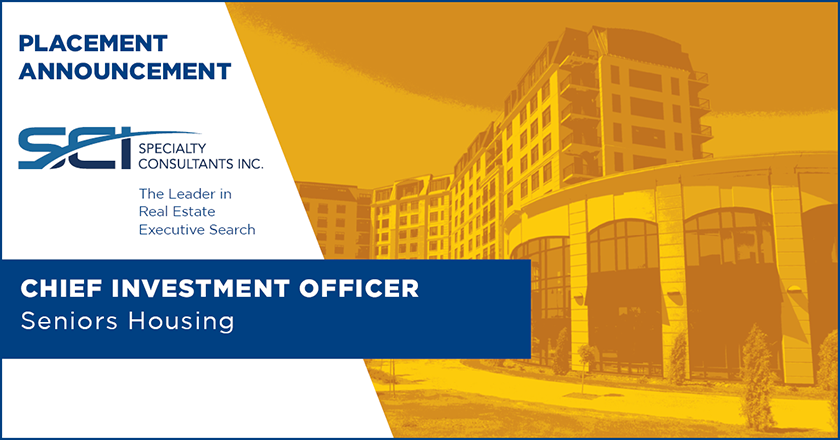 SCI is proud to announce the placement of the Chief Investment Officer with a major owner/manager of independent living, assisted living, and memory care communities throughout the Northeast.
The new hire is directly responsible for building and maintaining relationships with the company's capital partners (REITS and institutional investors), overseeing all new acquisition activities, and ensuring that the company's operational and financial infrastructure supports are optimized for success and growth.
The search was conducted by Eric Lesnock, SCI Managing Director.