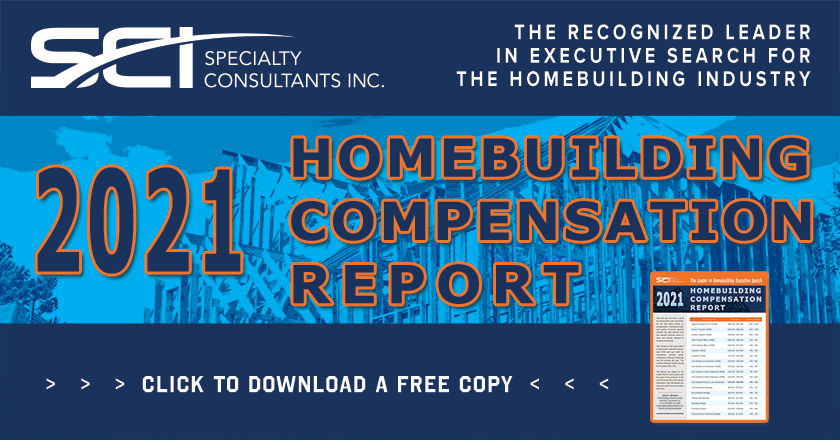 SCI's 2021 Homebuilding Compensation Report is now available.
The past year has been great for homebuilding with competition for the best talent driving up compensation. The industry mood and number of search requests remain very high. Remote work has allowed commute issues to ease and actually seemed to increase productivity.
Jim McGuire
with any questions about the report or for more information regarding our executive search services.