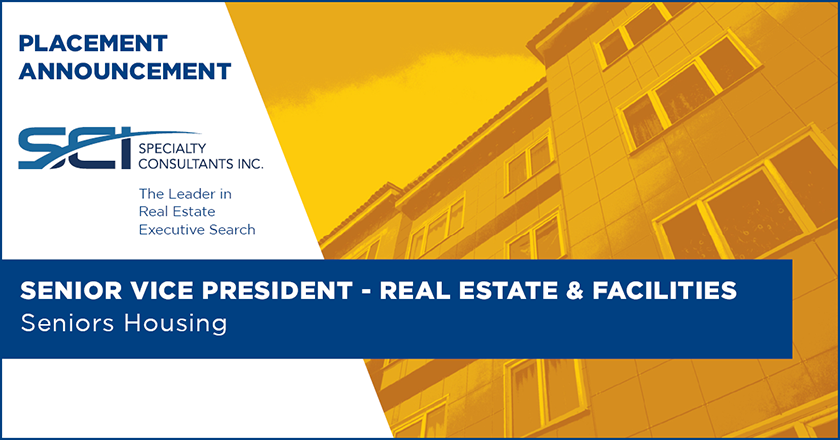 SCI is proud to announce the placement of a Senior Vice President - Real Estate & Facilities with one of the largest owners and providers of seniors housing in the Greater Chicago area.

The new hire will oversee the entirety of real estate related business operations for a portfolio of high-quality properties, from day-to-day management functions to facilities and asset preservation.

The search was conducted by SCI Managing Director and seniors housing practice leader Eric Lesnock.